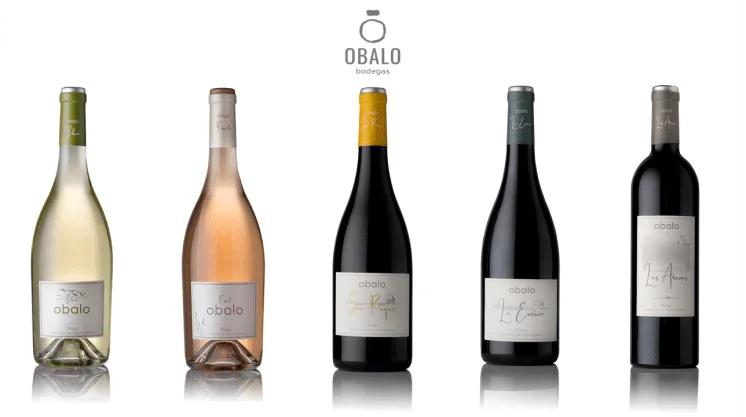 PEÑÍN GUIDE SCORES 2021 BÓDEGAS ÓBALO
Bodegas Obalo stands out in the Peñin Guide 2021 for the quality/price of its wines.
Four of the five references presented by the winery obtained a 5-star quality/price rating.
Obalo San Roque 2019, the winery's youngest reference, obtained 91 points and 5 stars quality/price, which makes it an affordable option with excellent quality.
Obalo La Encina 2017, the Bodegas Obalo Crianza, obtained the same score as San Roque both in points and in quality/price.
Obalo Las Arenas 2016 is the Reserva of this winery, which had 92 points, the highest rating of all the references presented.
Obalo Rosado 2019, a very fresh and floral wine, obtained 90 points and 5 stars for quality/price.
Finally, the most recent addition to the Bodegas Obalo family of wines, Obalo Blanco, debuted in the 2021 guide, with 90 points and 5 stars quality/price