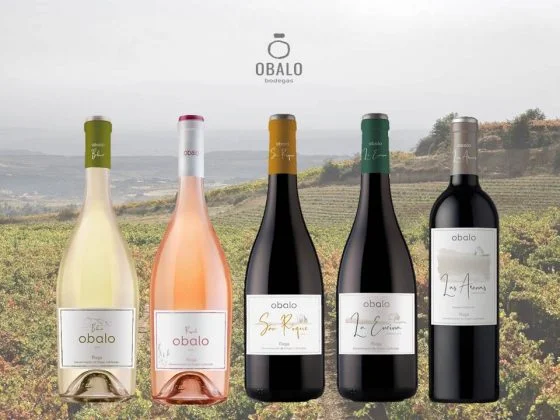 Bodegas Obalo opens a new stage with a new image that puts the focus on the vineyard
Bodegas Obalo, located in the heart of La Rioja's Sonsierra region, is opening a new phase with the launch of a new image for its wines which puts the focus on the vineyard, an element around which the winery's philosophy has always revolved, and which now takes on even greater prominence as it is reflected on the label of each of the wines.
In the new image, the Obalo brand is combined in each wine with a surname that corresponds to the most representative vineyard used for its production and the image of a characteristic element of the Rioja wine landscape. «Of all the plots we select for each wine, there is always one that is particularly important, one of them always marks the wine's personality and that's what we wanted to reflect in this collection of labels», stated Juan Carlos Martínez, Bodegas Obalo's oenologist.
«For us it is more important to highlight the vineyard, than the fact that the wine belongs to one of the traditional categories of Rioja wines: Young, Crianza or Reserva,» he says. We believe that giving our wines the name of the plot that gives them their personality as a surname better reflects our way of working, our way of understanding winemaking, the philosophy behind the project and pointing out what is really important to us».
The winery is also now presenting Obalo blanco, the first white wine made at this winery, which «proposes another way of expressing what this region is like for us». This wine, the winery's first white wine, will be released on the market at the end of June.
From the very beginning, Bodegas Obalo has been committed to a meticulous way of working in the winery, with small, separate vinifications of each plot to end up making each wine with the best that each vineyard has to offer in the different years, adapting to the conditions of each vintage.